Tight spaces and impossible corners are a bane to drill! Makes you scratch your head and re-think your tactic on how to approach the tricky task...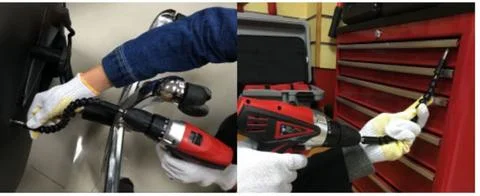 Skip the frustration and let this FlexIT! Shaft Drill Extension save the day!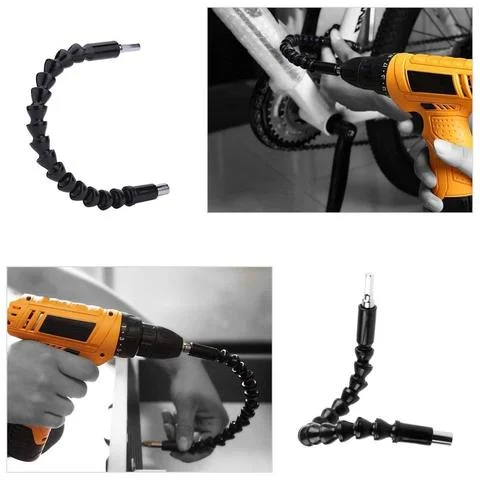 This shaft drill extension is ultra-flexible to tighten or loosen screws in confined spaces with ease, where screwdrivers or power drill can't work!
EASY TO MANEUVER AND USE - No more awkward hand positions! Just attach these extenders into place and flex it to shape. Sturdy no matter what shape you put them into and stays into the same as you do your task.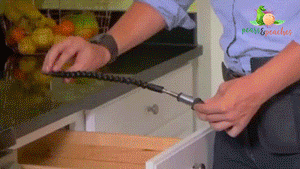 360 Degrees ADJUSTABLE ANGLE ROTATION – Be able to bend, twist & rotate it to any position as needed, Be able to connect two extenders for more flexibility to extend your reach and access hard to reach spaces.
RELIABLE DURABILITY – Its durable ABS & high carbon Steel do not easily break and is impact-resistant. Magnetic Iron steel firmly holds bits securely in place and allows fast replacement of bits.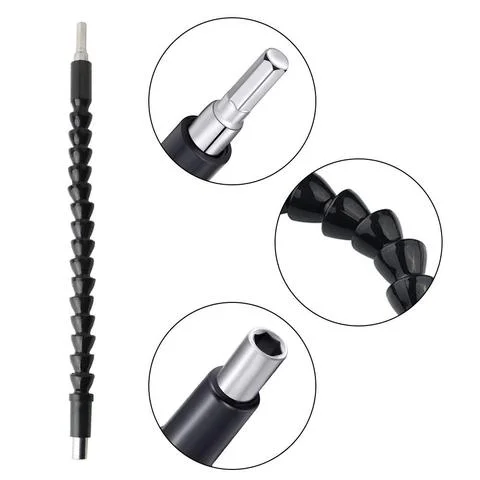 KEEPS YOU PROTECTED – Stay clear from danger and let this flexible shaft be your extension hand in your drilling & screwing tasks.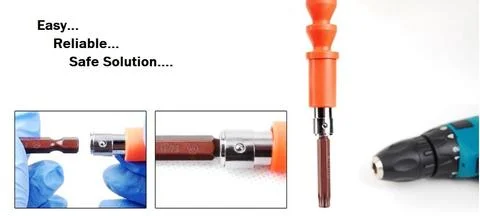 WIDE APPLICATION - It is suitable for a variety of purposes. Use it for your DIY projects, household repairs, in automotive, carpentry and woodworking.
Suitable for use on any standard drill, hand/pneumatic screwdrivers, power drill. It is highly recommended that torque-speed should not be fast.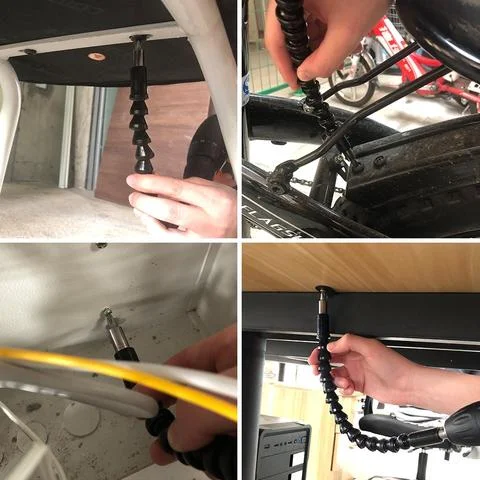 SAVE TIME & EFFORT! Make repairs easier with this FlexIT! Shaft Drill Extension TODAY!!! 

Flexible Shaft Drill Extension Size: 
Fix Drill  Extension Size:

Package Include: As picture shows
Notes:
What you should consider is choosing an electric drill that can adjust the torque.
It can ensure that the flexible bit holder works better with the drill bit and never damages the bit holder.
When using the rotary drill, do not hold the torque too high.