Now you can effortlessly squeeze the appropriate amount of toothpaste and avoid waste with our Automatic Toothpaste Dispenser. It incorporates vacuum technology to squeeze out every last drop so your toothpaste will stay clean and be economical.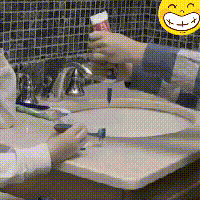 It is great for kids and adults that want to keep the bathroom clean and hygienic while getting the most out of every tube of toothpaste. It is very convenient since no batteries are required so you can use it anytime. The attached adhesive can absorb to different walls.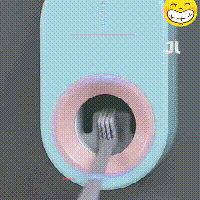 The dispenser is compatible with any type of toothpaste. It is very simple and comfortable to use.
It is designed for your convenience and the best hygienic practices in your home. It gives you a cool lifestyle trend and encourages you to live better.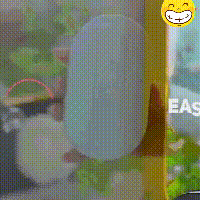 Features
Non- contact Operation It comes with an automatic toothpaste squeezer. The dispenser squeezes the perfect amount each time, avoiding toothpaste waste and automatically allocating toothpaste.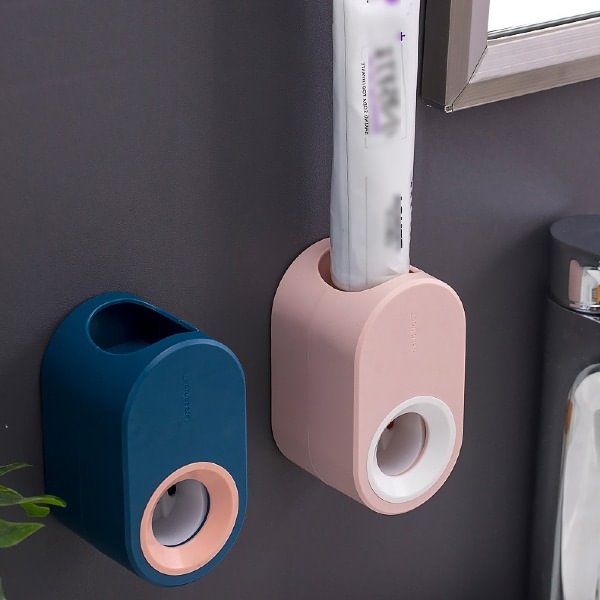 No Need to Drill Holes You don't need to punch holes in the wall. It comes with wall-mounting strong adhesives, protecting the wall from any residues.  It won't fall off while in use. It is suitable for the bathroom and kitchen.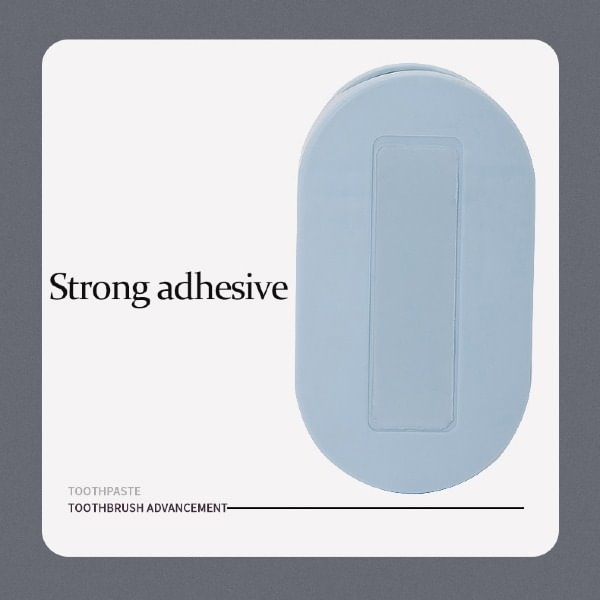 Easy to Use The dispenser is very easy for anyone to operate and makes cleaning teeth enjoyable.  Use it on your kids to encourage them to brush their teeth.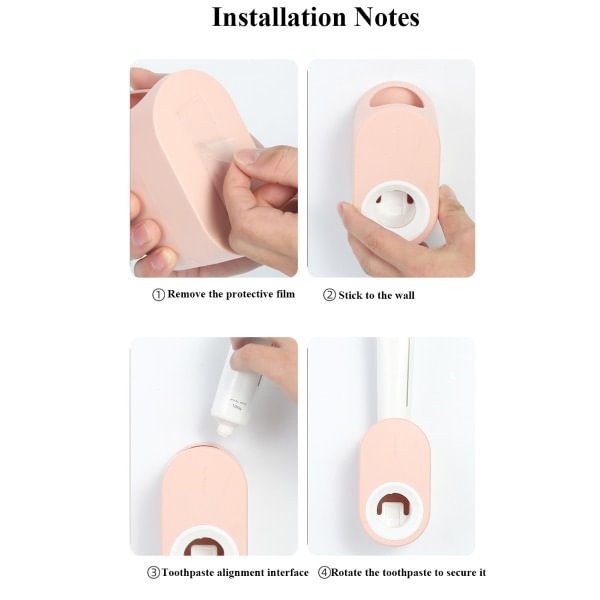 No Waste and More Hygienic Toothpaste can stay away from clutter and bacteria for better hygiene. Squeezes out a certain amount of toothpaste you need. It allows your kids to dispense the toothpaste themselves without making a mess. It prevents waste and is very easy to clean.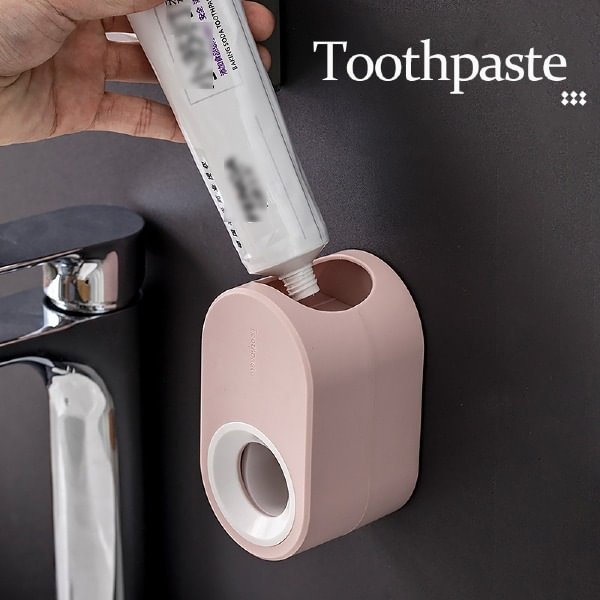 Wonderful Bathroom Accessories: The concise style and non-contact toothpaste dispenser decorate your washroom. It is suitable for kitchen, bathroom, toilet, etc.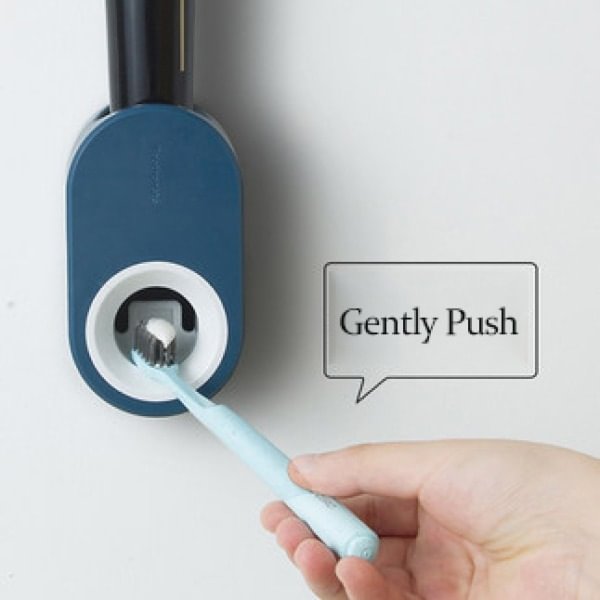 How to Use
Clean the dust and stain before tearing off the adhesive and stick it to the wall or tile.
Remove the cap. If the toothpaste tube has a flip-top you must remove the entire cap for proper operation.
Twist in the toothpaste. Remove the front cover and push, and then twist the tip of the toothpaste tube into the pump.
Priming the pump. For the first time usage, you need to manually squeeze the toothpaste tube.  Press the button several times to remove any air inside the toothpaste dispenser until toothpaste comes out of the nozzle.
Hold your toothpaste horizontally and place the brush head against the plates of the dispenser. Only one push is needed to properly dispense the correct amount of toothpaste onto your brush.
Pull your brush out and you are ready to brush your teeth!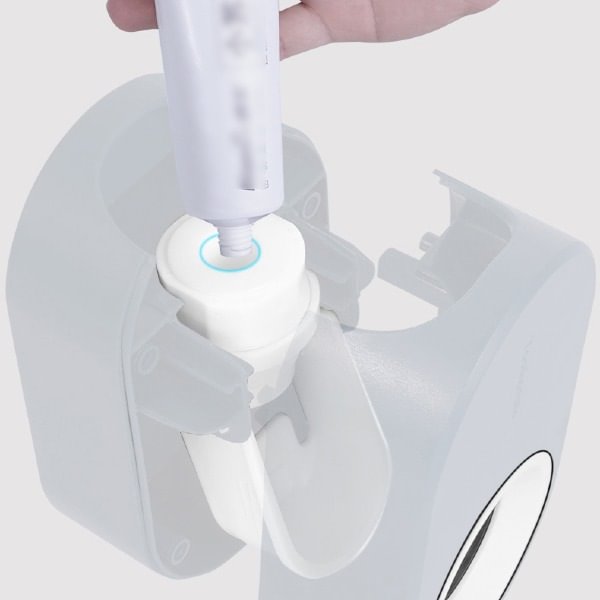 Specification:
Material: PP
Weight: 125g
Material: ABS
Package include: 1  * Automatic Toothpaste Dispenser
NOTICE:
1. Due to the light difference, the color may be slightly different.
2. Please allow slight differences due to manual measurement.