Finally! A solution to frizzy, uncontrollable hair that you can use anywhere, anytime. The pocket-sized Ionic Hairbrush uses an advanced technology that neutralizes static instantly, causing any frizz to become smooth, straight, and silky in just seconds.
Eliminate Frizz & Static Instantly
Pocket-sized, Fix Your Hair On The Go
The Latest Breakthrough In Ionic Technology
Don't be a slave to your frizz anymore, don't spend hours in front of the mirror, and don't panic at work when your hair decides to live its best life, the Ionic Shine Hairbrush is the fastest, easiest, most convenient solution to your frizzy, tangled hair.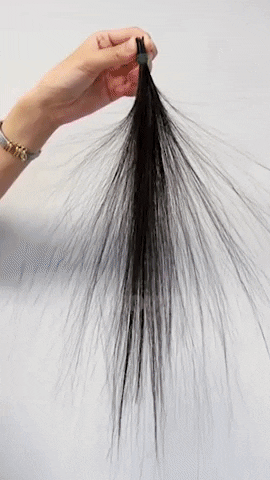 It's small enough to fit in your purse but packs enough of a punch to rescue you from even the worst hair day, it's powered by 2 x AAA batteries, with steel, strong bristles that neutralize the atoms and ions that create frizz and static.
Spec:
Material: ABS Plastic

Size: approx.10.5x7.5cm

Power Supply: 2*AAA batteries(NOT included)
Package Contents
: 1 x Ionic Shine Hairbrush