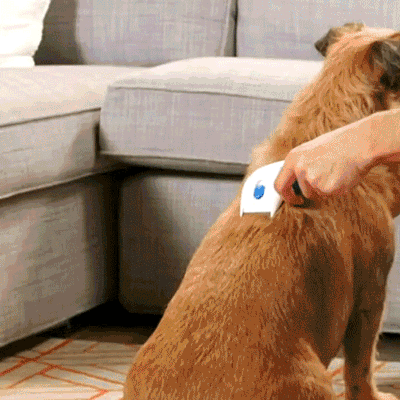 Don't want your furry friend to suffer from endless itching and scratching or even fatal flea allergy dermatitis? Kick the fleas away with our innovative Electronic Flea Comb! 
This chemical-free flea killer helps you make the fleas on your pet disappear while shaving their fur. After killing the fleas, you can simply remove them with the hands-free design by pressing a button. 
With the gentle electric charge, the fleas can be killed thoroughly without any harms to your pets, which makes the comb perfect to apply on all kinds and all ages of cats and dogs.
FEATURES:
CHEMICAL FREE: Shampoos and baths use chemicals that can be harmful or irritating to your pet. This Flea comb uses an electric charge to kill and remove fleas without using chemicals.
STOPS FLEA INFESTATIONS: Just two fleas can quickly reproduce and take over your home! This comb eliminates fleas and their eggs at the source to end and prevent future infestations.
KEEP YOUR PET SAFE AND HEALTHY: Fleas, itching, and biting can cause your pet discomfort and pain. Flea comb gets rid of fleas with easy grooming, keeping your pet safe, healthy, and happy!
PERFECT FOR DOGS AND CATS: Our flea comb effectively kills and removes fleas from cats and dogs of nearly all breeds, ages, and coat lengths.
Spec:
Product material: ABS
Product size: 16*8.5*3CM