Clean Your 🚘 Car Headlights and Shine Like New With This Headlight Repair Polish! 😍
Over time, the plastic that makes up your headlights will degrade and cloud over. If yours aren't shining quite like they used to, this Headlight Liquid Polisher can help clean your headlights.
It also forms a protection layer on top so that you headlight will stay clear for longer.
Dirty headlights can cause a poor visibility not only to other drivers but your own view on the road.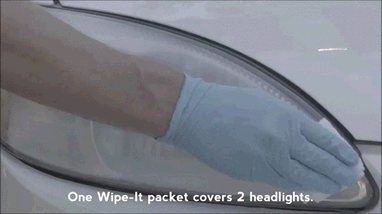 It reduces the projection distance up to 90%. Soap and water is not effective to solve all the problems.
This Headlight Liquid Polisher is specially formulated for headlights.
It effectively restores clarity and brightness to headlights, improving the visibility and road safety.
It significantly reduces the effect of yellowing, blurring, oxidation of lights and slight scratches. It forms a hydrophobic coating that serves as the protective coating over the surface of the headlights.
This liquid polisher guards your car from aging, fading weather, sunlight, erosion, acid rain or any other harmful elements.
It also protects your headlight from scratches and has a long lasting UV protection.
Specifications:
Material: Resins, Solvents

Capacity: 30ml
Package  Include:

1 * 30ml Car Headlight Retreading agent

1 * Towel(Random Color)

1 * Sponge