Tired of having to deal with unruly and scruffy hair every time you wake up in the morning?
Get smoother and healthier-looking hair when you instantly straighten them out with the convenient Hair Straightener Brush!
This unique hair-straightening comb allows you to instantly get rid of the fritz and straighten out your hair within seconds!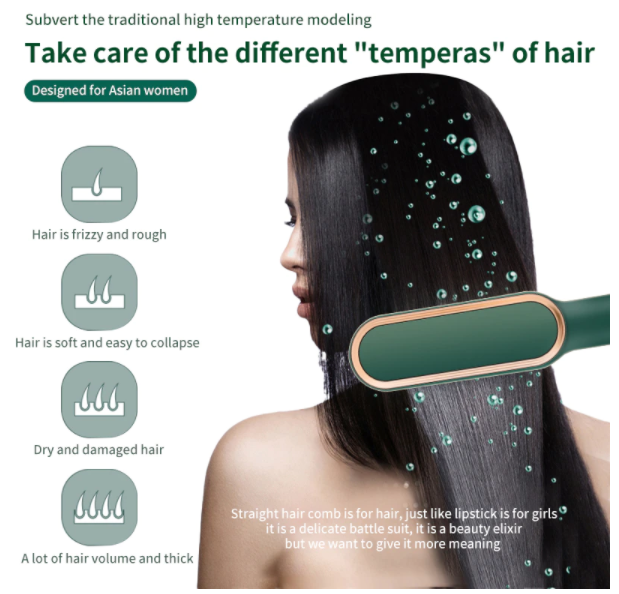 It features a remarkable inner heating ceramic comb that reaches heating temperatures of up to 266℉ - 410℉  to ensure maximum hair straightening efficiency!
It's a must-have and easy-to-use styling home for your daily routine!

Instantly straighten your hair with little to no effort and get amazing Hair Straightener Brush!

6 Level Adjustable Temperature!
Let you achieve the same style with less heat for 50% less breakage, frizz, and flyaway!
It features a powered by heat resistant protective plate, anti-burning shell, and 30 min automatic sleep mode for peace of mind, which guards your safety in every second. Perfect style whoever and whenever - 5 heat settings (266℉ - 410℉) are engineered for all hair types.!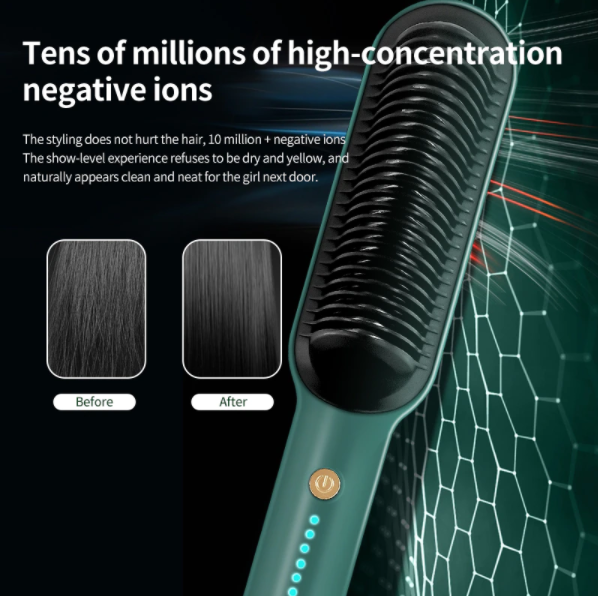 This is not only a hair straightener but also a curling iron. Multi-functional style for straight and wavy, shiny and straight hair, beautiful inner buckle, loose hair is shiny and fresh, easy to create a feeling of work and life, internal buckle out, cute! 

It's the easiest way to straighten your hair!
Get amazing heating efficiency and instantly straighten out your hair with every comb with the remarkable Hair Straightener Brush now!