Say goodbye to those messy drawers and unorganized closets!
Easily and quickly find your tops, shirts, sweaters, pants, shorts, bottoms, swimsuits, etc.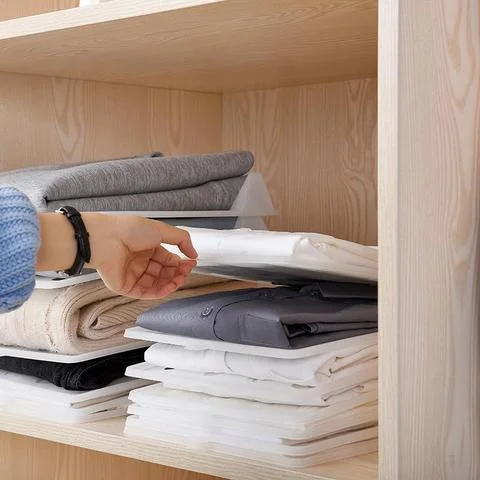 Comes with a front tab on each organizer panel so that lifting to grab your item is fast and hassle-free. The hollowed-out design allows for air to circulate. Your items will stay in place with its non-slip design and material.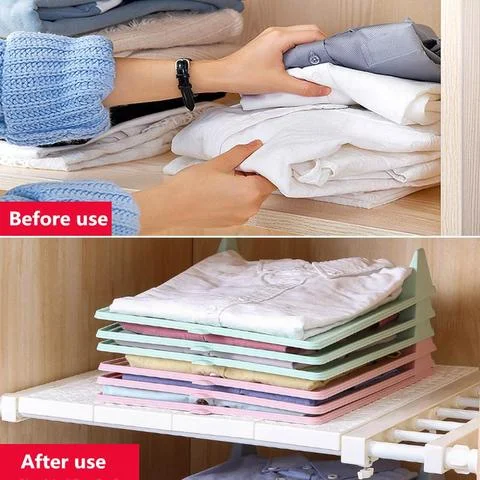 Made of PP plastic, durable and long service time The organizers fit neatly into your closet to keep your clothes from bunching and wrinkling
Works well on your closets, drawers, and cloth racks Great for storing shirts, t-shirts, and trousers, shorts, pajamas, etc.
Keep your clothes in optimum condition / Radial holes in the folder to prevent electrostatic.

Eco-Friendly100% Brand New High Quality Can use at closets, drawers, and cloth racks ,Suitable for folding and storage trousers, shorts, pajamas, T-shirts.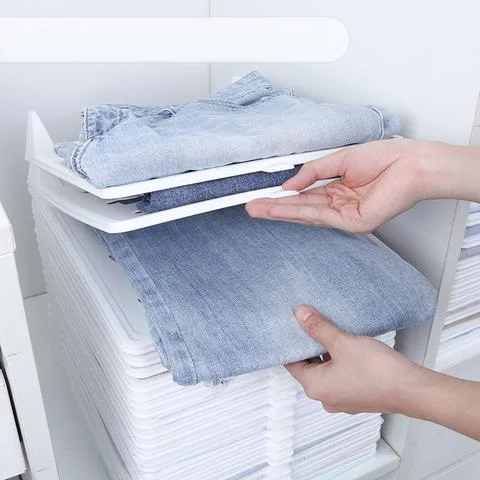 Put your clothes on the tray. Simply put it neatly When the clothes are taken out of the tray, the clothes are not disturbed. When you take out the clothes in the middle of the tray, simply lift the tray lightly and remove it.