This device has the ability to change from an angle grinder to a belt sander in seconds! 
It's perfect for wood, metal, stainless steel polishing, grinding, effortless and quick polishing.
Designed so that you can install the belt sander attachment on to a table, which provides a great stand. The perfect tool that can be used at home or for industry use!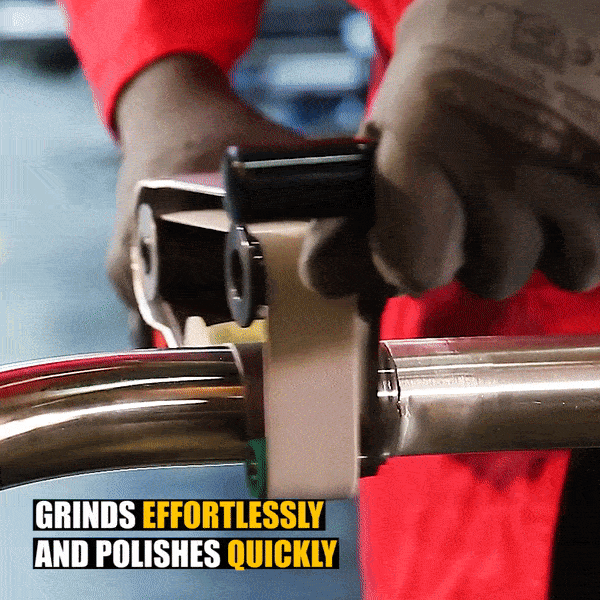 Multi-Functional Handheld Sander is made from high-grade Aluminum Alloy. Reduces noise, high stability, suitable for precise DIY work. Perfect for burnishing, finishing and re-conditioning stainless steel, steel, non-ferrous metals, plastic & wood.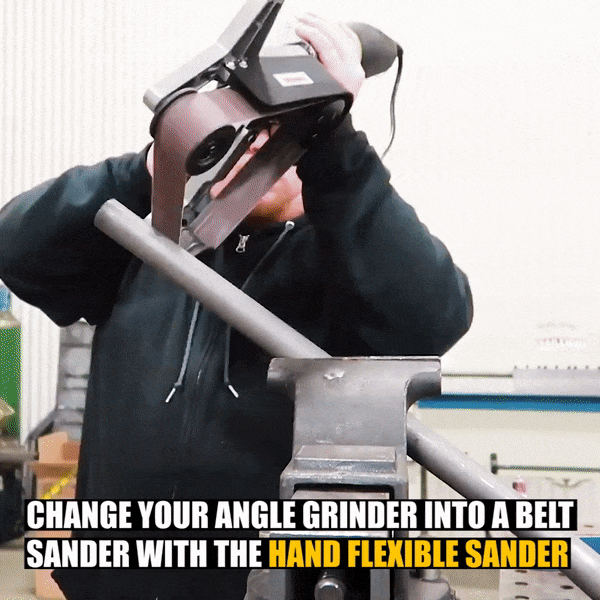 Powerful enough to use for expert work and efficient enough for beginners to use! The sanding belt can be replaced by pushing the guide wheel, which is extremely convenient and fast. It is especially suitable for the places with high requirements for uniform grinding. Can contact 180 degrees of the tube at a time.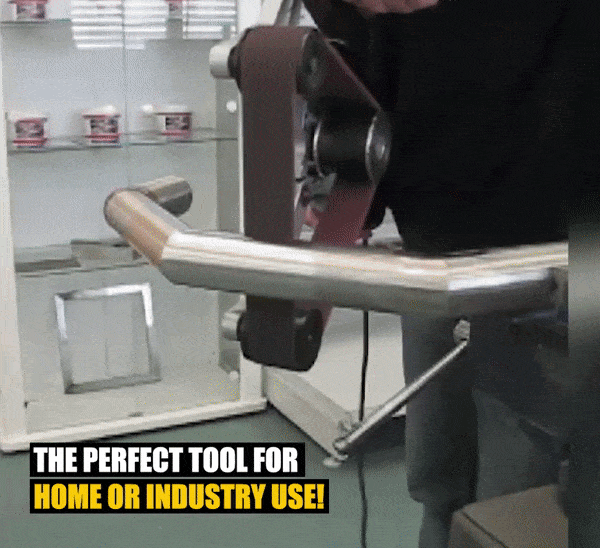 Specifications Type 1:
Material: iron
Color: black
Adapter: M10 / M14 (optional)
Suitable electric angle grinder: M10 adapter 100mm (4") / M14 adapter 115mm (4.5"), 125mm (5")
Spindle diameter: 20mm / 0.8in
Belt size: 60/120/240/400/600#
Grinding materials: glass, wood, plastics, stainless steel, metal, etc
Package size: 320 * 220 * 90mm / 12.6 * 8.7 * 3.5in
Package weight: 1734g / 3.8lb

Package list:
1 * Sanding Belt Adapter
5 * Sanding Belt
1 * Handle