STOMPER ROCKET LAUNCHES UP TO 200 FT IN THE AIR!
Watch your children play for hours launching and catching the stomper rocket. They'll run, jump and stomp around the yard for hours enjoying the fresh air! It's the perfect gift this year.

It's easy to set up with simple to understand pieces that fit with one another and is backed by our quality guarantee.


Product Description
100% kid-powered. No batteries or wires, easy to set up
Rockets fly up to 200 feet in the air.
Fun for solo play or with other kids. Launch and try to catch the rocket!
Ages 4 and up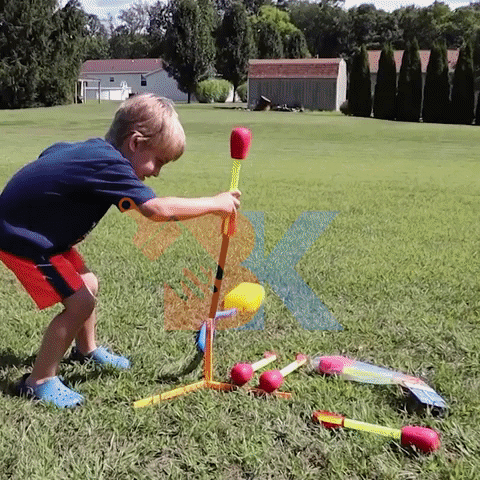 Jump and stomp your rocket and see who gets the highest!


This toy is a best-seller worldwide and stock is limited.