A mom-designed solution that makes it easy—and less messy—for little hands to grab munchies.
ONE CONVENIENT PIECE
 This product is constructed for heavy-use durability and organization. The bib folds down as a perfect-seal lid, and underneath you'll find a spork holder!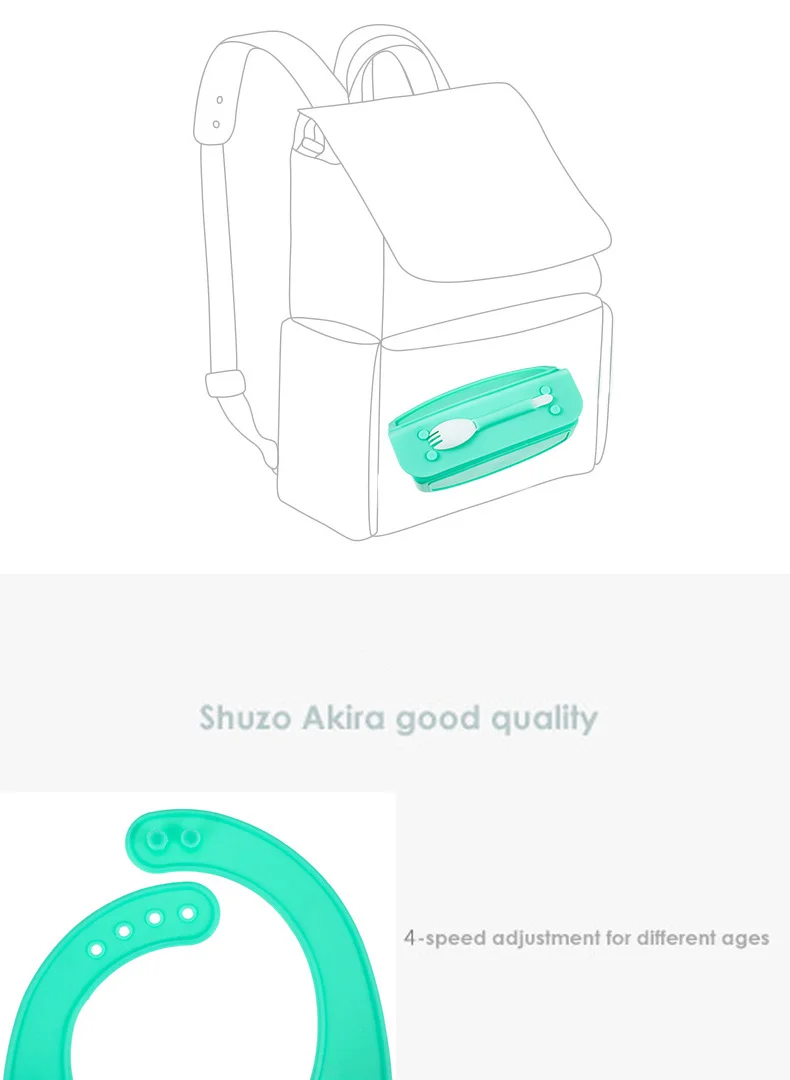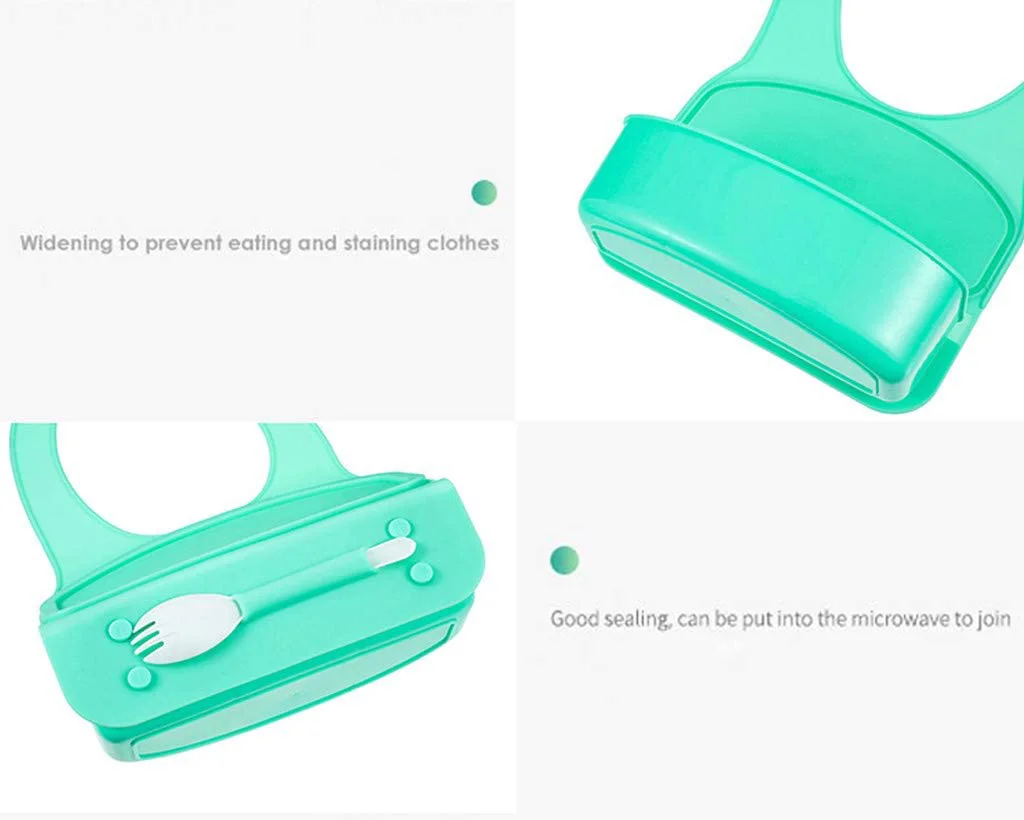 THREE FOOD COMPARTMENTS 
The Dare-U-Go! has three food-safe compartments to ensure perfect portions from healthy homemade meals. Also keeps foods separate!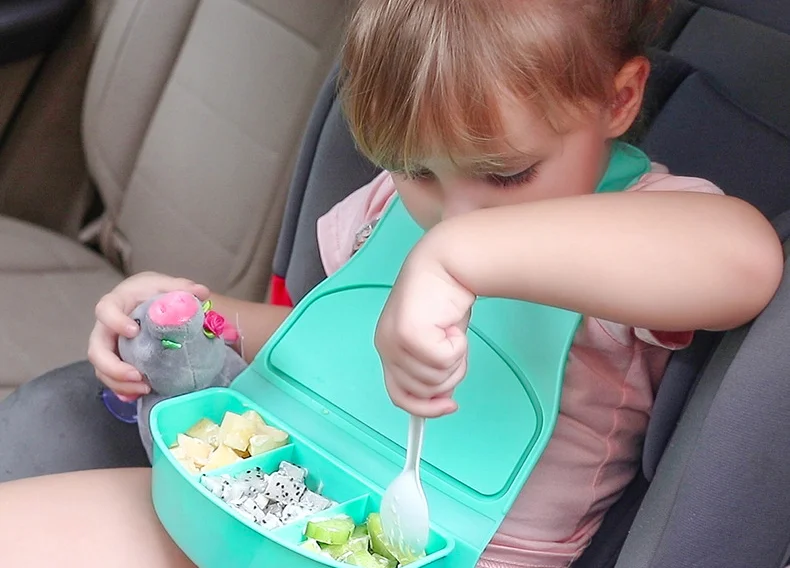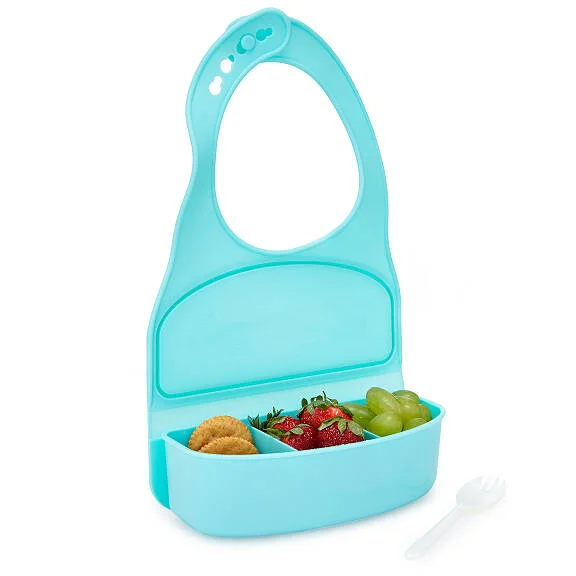 MADE FROM
plastic, food-grade silicone
Size :12.5" L x 8" W x 3.75" H
CARE
Do not use abrasive cleaning agents. Top rack dishwasher safe.
Microwave safe. Be sure to remove the top and utensils before microwave use.
Use this product with adult supervision.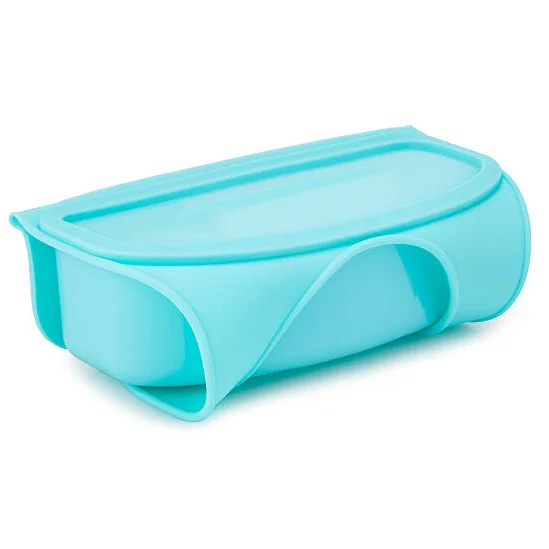 COMFORTABLE, ADJUSTABLE, FLEXIBLE
Dare-U-Go!'s soft neckband rests comfortably against your baby's neck, and the adjustable fastener means that it can grow with your child.